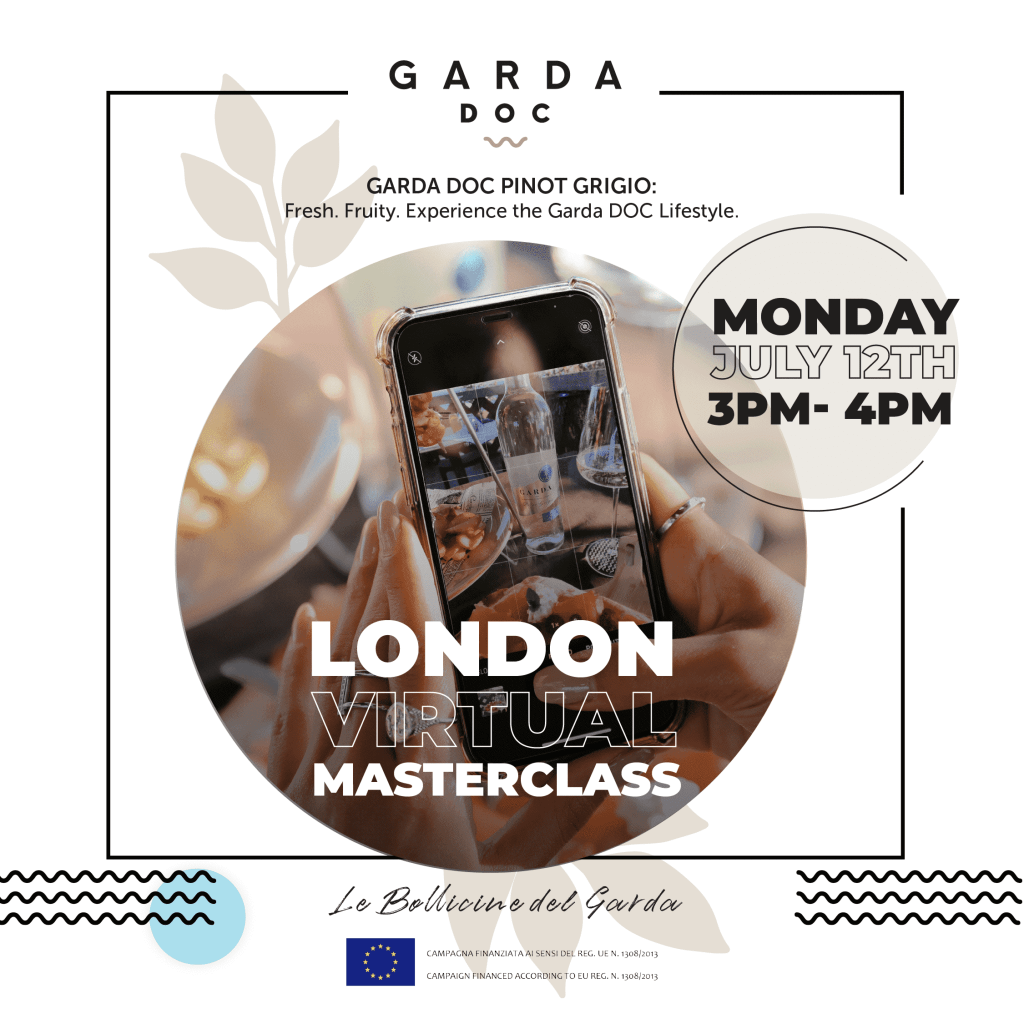 Virtual Masterclass
GARDA DOC PINOT GRIGIO: Fresh. Fruity. Experience the Garda DOC Lifestyle.
July 12th, 2021 3pm – 4pm (London)
Join us for a virtual masterclass as we dive into the wine region around Lake Garda and discover the area through the prism of seven local Garda DOC Pinot Grigios. We will be joined by Garda expert Costantino Gabardi and Italian expert Peter McCombie MW.
Tasting Program
GARDA DOC PINOT GRIGIO 2020 @collimorenici
GARDA DOC PINOT GRIGIO "VAL DEI MOLINI" 2020 @cantina.custoza
GARDA DOC PINOT GRIGIO 2020 @bertoldiaziendaagricola
GARDA DOC PINOT GRIGIO 2020 @wineshopcantinadicastelnuovo
GARDA DOC PINOT GRIGIO 2020 @SantaSofiaWines
GARDA DOC PINOT GRIGIO ROCCA SVEVA 2020 @roccasvevawines
GARDA DOC PINOT GRIGIO 2020 @CantinadiMonteforte
A special thanks to @IEMwineEvents